Hello to you all beautiful book lovers.
I have decided I wont be doing anymore monthly tbr, as I never stick to it! I ended up picking a different book depending on my mood for the day. So here is a list of books that are on top of my want to be read.
🌻 🌻 🌻 🌻 🌻 🌻 🌻 🌻 🌻 🌻
Happiness
By: Heather Harpham
Published date: 7th of September, 2017. 
Pages: Hardcover, 336.
Goodreads rating: 4.16 / 5 
Synopsis: A shirt-grabbing, page-turning love story that follows a one-of-a-kind family through twists of fate that require nearly unimaginable choices.
Happiness begins with a charming courtship between hopelessly attracted opposites: Heather, a world-roaming California girl, and Brian, an intellectual, homebody writer, kind and slyly funny, but loath to leave his Upper West Side studio. Their magical interlude ends, full stop, when Heather becomes pregnant – Brian is sure he loves her, only he doesn't want kids. Heather returns to California to deliver their daughter alone, buoyed by family and friends. Mere hours after Gracie's arrival, Heather's bliss is interrupted when a nurse wakes her, "Get dressed, your baby is in trouble."
This is not how Heather had imagined new motherhood – alone, heartsick, an unexpectedly solo caretaker of a baby who smelled "like sliced apples and salted pretzels" but might be perilously ill. Brian reappears as Gracie's condition grows dire; together Heather and Brian have to decide what they are willing to risk to ensure their girl sees adulthood.
The grace and humor that ripple through Harpham's writing transform the dross of heartbreak and parental fears into a clear-eyed, warm-hearted view of the world. Profoundly moving and subtly written, Happiness radiates in many directions – new, romantic love; gratitude for a beautiful, inscrutable world; deep, abiding friendship; the passion a parent has for a child; and the many unlikely ways to build a family. Ultimately it's a story about love and happiness, in their many crooked configurations.
---
Save The Date
By: Morgan Matson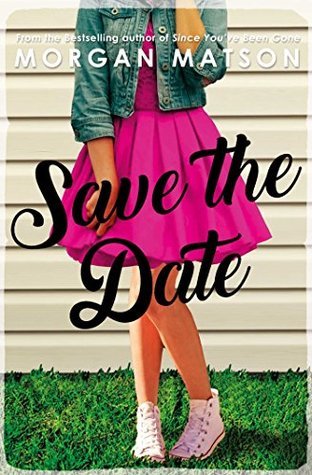 Published date: 14th of June, 2018.
Pages: Paperback, 417.
Goodreads rating: 3.86 / 5.
Synopsis: Charlie Grant's older sister is getting married this weekend at their family home, and Charlie can't wait—for the first time in years, all four of her older siblings will be under one roof. Charlie is desperate for one last perfect weekend, before the house is sold and everything changes. The house will be filled with jokes and games and laughs again. Making decisions about things like what college to attend and reuniting with longstanding crush Jesse Foster—all that can wait. She wants to focus on making the weekend perfect.
The only problem? The weekend is shaping up to be an absolute disaster.
There's the unexpected dog with a penchant for howling, house alarm that won't stop going off, and a papergirl with a grudge.
There are the relatives who aren't speaking, the (awful) girl her favorite brother brought home unannounced, and a missing tuxedo.
Not to mention the neighbor who seems to be bent on sabotage and a storm that is bent on drenching everything. The justice of the peace is missing. The band will only play covers. The guests are all crazy. And the wedding planner's nephew is unexpectedly, distractingly…cute.
Over the course of three ridiculously chaotic days, Charlie will learn more than she ever expected about the family she thought she knew by heart. And she'll realize that sometimes, trying to keep everything like it was in the past means missing out on the future.
---
The Summer Garden
By: Paullina Simons
Published date: 1st of November, 2005.
Pages: Paperback, 752.
Goodreads rating: 4.12 / 5
Synopsis: The Magnificent Conclusion to the Timeless Epic Saga
Through years of war and devastation, Tatiana and Alexander suffered the worst the twentieth century had to offer. Miraculously reunited in America, they now have a beautiful son, Anthony, the gift of a love strong enough to survive the most terrible upheavals. Though they are still young, the ordeals they endured have changed them–and after living apart in a world laid waste, they must now find a way to live together in postwar America.
With the Cold War rising, dark forces at work in their adopted country threaten their lives, their family, and their hard-won peace. To regain the happiness they once knew, to wash away the lingering pain of the past, two lovers grown distant must somehow forge a new life . . .or watch the ghosts of their yesterdays destroy their firstborn son.
The Summer Garden . . . their odyssey is just beginning.
---
To All The Boys I've Loved Before
By: Jenny Han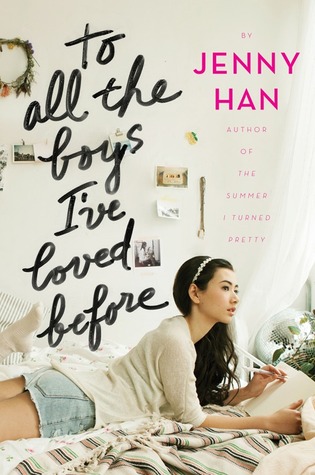 Published date: 15th of April, 2014.
Pages: Hardcover, 355.
Goodreads rating: 4.14 / 5. 
Synopsis: What if all the crushes you ever had found out how you felt about them…all at once?
Sixteen-year-old Lara Jean Song keeps her love letters in a hatbox her mother gave her. They aren't love letters that anyone else wrote for her; these are ones she's written. One for every boy she's ever loved—five in all. When she writes, she pours out her heart and soul and says all the things she would never say in real life, because her letters are for her eyes only. Until the day her secret letters are mailed, and suddenly, Lara Jean's love life goes from imaginary to out of control.
---
The Seven Husband Of Evelyn Hugo
By: Taylor Jenkins Reid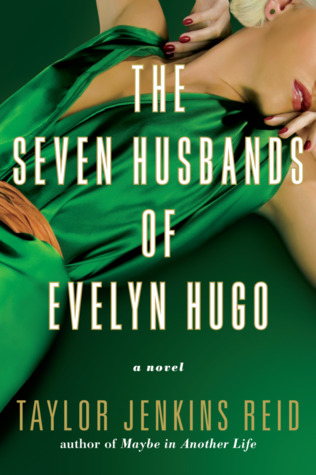 Published date: 13th of June, 2017.
Pages: Hardcover, 388. 
Goodreads rating: 4.26 / 5. 
Synopsis: Aging and reclusive Hollywood movie icon Evelyn Hugo is finally ready to tell the truth about her glamorous and scandalous life. But when she chooses unknown magazine reporter Monique Grant for the job, no one is more astounded than Monique herself. Why her? Why now?
Monique is not exactly on top of the world. Her husband has left her, and her professional life is going nowhere. Regardless of why Evelyn has selected her to write her biography, Monique is determined to use this opportunity to jumpstart her career.
Summoned to Evelyn's luxurious apartment, Monique listens in fascination as the actress tells her story. From making her way to Los Angeles in the 1950s to her decision to leave show business in the '80s, and, of course, the seven husbands along the way, Evelyn unspools a tale of ruthless ambition, unexpected friendship, and a great forbidden love. Monique begins to feel a very real connection to the legendary star, but as Evelyn's story near its conclusion, it becomes clear that her life intersects with Monique's own in tragic and irreversible ways.
Written with Reid's signature talent for creating "complex, likable characters" (Real Simple), this is a mesmerizing journey through the splendor of old Hollywood into the harsh realities of the present day as two women struggle with what it means -and what it costs- to face the truth.
---
Circe
By: Madeline Miller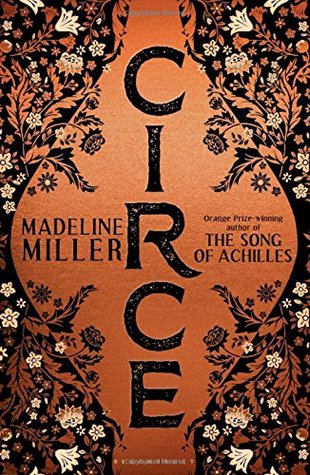 Published date: 19th of April, 2018.
Pages: Hardcover, 336.
Goodreads rating: 4.35 / 5. 
Synopsis: In the house of Helios, god of the sun and mightiest of the Titans, a daughter is born. But Circe has neither the look nor the voice of divinity, and is scorned and rejected by her kin. Increasingly isolated, she turns to mortals for companionship, leading her to discover a power forbidden to the gods: witchcraft.
When love drives Circe to cast a dark spell, wrathful Zeus banishes her to the remote island of Aiaia. There she learns to harness her occult craft, drawing strength from nature. But she will not always be alone; many are destined to pass through Circe's place of exile, entwining their fates with hers. The messenger god, Hermes. The craftsman, Daedalus. A ship bearing a golden fleece. And wily Odysseus, on his epic voyage home.
There is danger for a solitary woman in this world, and Circe's independence draws the wrath of men and gods alike. To protect what she holds dear, Circe must decide whether she belongs with the deities she is born from, or the mortals she has come to love.
---
Six Of Crows
By: Leigh Bardugo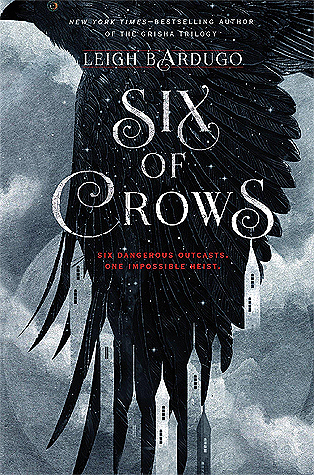 Published date: 29th of September, 2015.
Pages: Hardcover, 465.
Goodreads rating: 4.46 / 5. 
Synopsis: Ketterdam: a bustling hub of international trade where anything can be had for the right price–and no one knows that better than criminal prodigy Kaz Brekker. Kaz is offered a chance at a deadly heist that could make him rich beyond his wildest dreams. But he can't pull it off alone…
A convict with a thirst for revenge.
A sharpshooter who can't walk away from a wager.
A runaway with a privileged past.
A spy known as the Wraith.
A Heartrender using her magic to survive the slums.
A thief with a gift for unlikely escapes.
Six dangerous outcasts. One impossible heist. Kaz's crew is the only thing that might stand between the world and destruction—if they don't kill each other first.
---
A Spark Of Light
By: Jodi Picoult
Published date: 3rd of October, 2018. 
Pages: Paperback, 373.
Goodreads rating: 3.72 / 5. 
Synopsis: When Vonita opened the doors of the Center that morning, she had no idea that it would be for the last time.
Wren has missed school to come to the Center, the sole surviving women's reproductive health clinic in the state, chaperoned by her aunt, Bex. Olive told Peg she was just coming for a check-up. Janine is undercover, a pro-life protester disguised as a patient. Joy needs to terminate her pregnancy. Louie is there to perform a service for these women, not in spite of his faith, but because of it.
When a desperate and distraught gunman bursts into the Center, opening fire and taking everyone hostage, Hugh McElroy is the police negotiator called to the scene. He has no idea that his fifteen-year-old daughter is inside.
Told in a daring and enthralling narrative structure that counts backward through the hours of the standoff, this is a story that traces its way back to what brought each of these very different individuals to the same place on this fateful day.
Jodi Picoult-one of the most fearless writers of our time-tackles a complicated issue in this gripping and nuanced novel. How do we balance the rights of pregnant women with the rights of the unborn they carry? What does it mean to be a good parent? A Spark of Light will inspire debate, conversation…and, hopefully, understanding.
---
Crooked Kingdom
By: Leigh Bardugo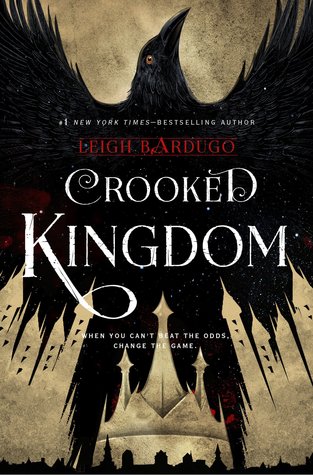 Published date: 26th of September, 2016. 
Pages: Hardcover, 546. 
Goodreads rating: 4.62 / 5. 
Synopsis: When you can't beat the odds, change the game.
Kaz Brekker and his crew have just pulled off a heist so daring even they didn't think they'd survive. But instead of divvying up a fat reward, they're right back to fighting for their lives. Double-crossed and badly weakened, the crew is low on resources, allies, and hope. As powerful forces from around the world descend on Ketterdam to root out the secrets of the dangerous drug known as jurda parem, old rivals and new enemies emerge to challenge Kaz's cunning and test the team's fragile loyalties. A war will be waged on the city's dark and twisting streets―a battle for revenge and redemption that will decide the fate of the Grisha world.
---
Throne Of Glass
By: Sarah J. Maas
Published date: 7th of May, 2013. 
Pages: Hardcover, 404. 
Goodreads rating: 4.23 / 5. 
Synopsis: "Nothing is a coincidence. Everything has a purpose. You were meant to come to this castle, just as you were meant to be an assassin."
When magic has gone from the world, and a vicious king rules from his throne of glass, an assassin comes to the castle. She does not come to kill, but to win her freedom. If she can defeat twenty-three killers, thieves, and warriors in a competition to find the greatest assassin in the land, she will become the King's Champion and be released from prison.
Her name is Celaena Sardothien.
The Crown Prince will provoke her. The Captain of the Guard will protect her.
And a princess from a foreign land will become the one thing Celaena never thought she'd have again: a friend.
But something evil dwells in the castle—and it's there to kill. When her competitors start dying, horribly, one by one, Celaena's fight for freedom becomes a fight for survival—and a desperate quest to root out the source of the evil before it destroys her world.
---
All The Light We Cannot See
By: Anthony Doerr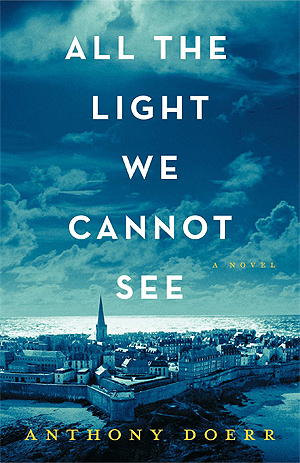 Published date: 6th of May, 2014.
Pages: Paperback, 531. 
Goodreads rating: 4.32 / 5. 
Synopsis: Marie-Laure lives in Paris near the Museum of Natural History, where her father works. When she is twelve, the Nazis occupy Paris and father and daughter flee to the walled citadel of Saint-Malo, where Marie-Laure's reclusive great uncle lives in a tall house by the sea. With them they carry what might be the museum's most valuable and dangerous jewel.
In a mining town in Germany, Werner Pfennig, an orphan, grows up with his younger sister, enchanted by a crude radio they find that brings them news and stories from places they have never seen or imagined. Werner becomes an expert at building and fixing these crucial new instruments and is enlisted to use his talent to track down the resistance. Deftly interweaving the lives of Marie-Laure and Werner, Doerr illuminates the ways, against all odds, people try to be good to one another.
Doerr's "stunning sense of physical detail and gorgeous metaphors" (San Francisco Chronicle) are dazzling. Ten years in the writing, a National Book Award finalist, All the Light We Cannot See is a magnificent, deeply moving novel from a writer "whose sentences never fail to thrill" (Los Angeles Times).
---
Have you guys read any of these?
🌻 🌻 🌻 🌻 🌻 🌻 🌻 🌻 🌻 🌻
Thank you for stopping by.
Instagram | Twitter | Goodreads | Tumblr | Pinterest